Making a Potpourri Topiary


Step 1: Cover table with newspaper to protect it and make cleanup easier. Gather materials: flower pots, sticks, potpourri (lavender buds in this case), styrofoam balls, glue, ribbon, and foam oasis.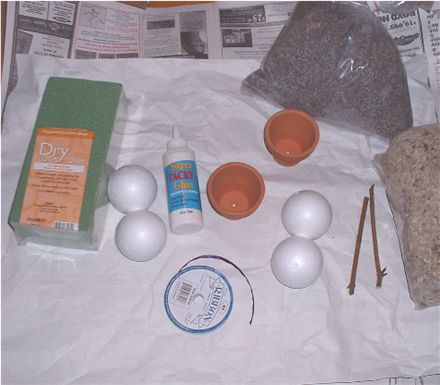 Step 2: Use a rag to paint pot to make it antique looking, if desired.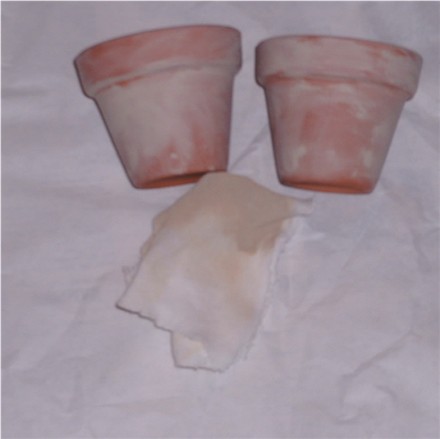 Step 3:
Using a disposable container (in this case, a plastic sherbet lid) keeps the potpourri together.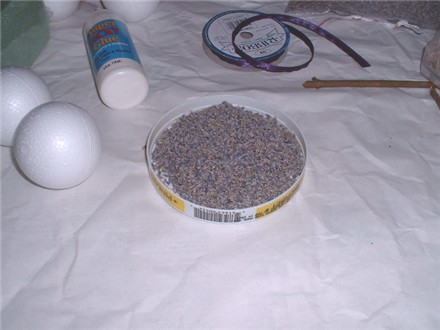 Step 4:
Cover one-half of a styrofoam ball with glue and press into potpourri to cover.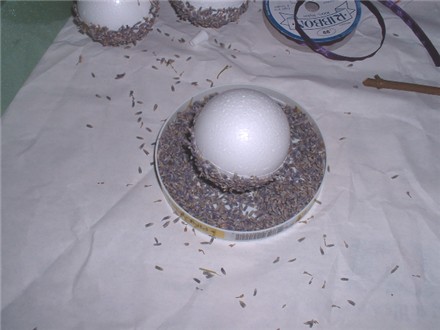 Step 5:
Let the glue dry about 30 minutes and do the other half. Cut oasis to fit flower pots.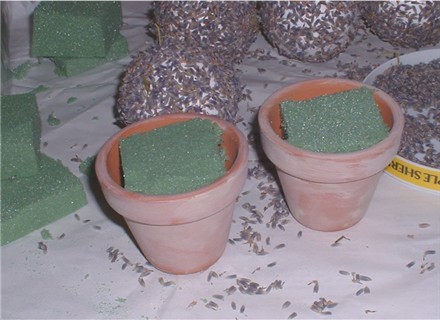 Step 6:
Fill in gaps by using more glue and potpourri. In this example, powdered cinnamon is also used to add to the antiqued look of the lavender balls.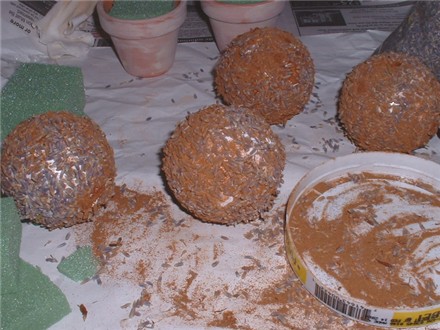 Step 7:
Finish the topiaries by sticking the stick in the potpourri-covered ball and placing it in the oasis. Fill in the top of the pot with moss. Tie ribbon around stick.